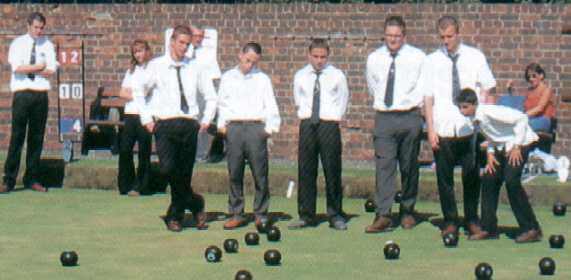 The Junior Section was formed in 1983 and a Championship Trophy was presented to the section by A.W. McInnes. The juniors play in the Edinburgh Young Bowlers League and over the years have played in the best spirit of the game and won the District Rink Competition in 1987.
We also joined the Scottish Young Bowlers' Association in 1985 and in the same year our singles and triples qualified for the final stages at Dunoon, which was a fine effort. In 1987 we also had the Pairs reaching the final stages of the S.Y.B.A.
In 1996, the first Postal Adult/Junior Pairs was held and has gone from strength to strength. It is now one of the biggest and best competitions in Edinburgh. 2000 saw a trophy presented for the first time in the name of past Junior and Club Champion Gary Smith.
IMPORTANT NOTICE
Our Junior section has been mothballed for the forthcoming season. We hope to get it back up and running again soon.